Why choose Shopify for your ecommerce store?
By Tan Bo An, founder of Stitch Interactive
25 April, 2020
Why Shopify?
Shopify was founded in 2004 and has been making thousands of eCommerce websites since. The company's adoption in embracing developers from all over the World has also helped bring eCommerce to a whole new level. This means that most of the eCommerce functionalities that you can think of are already on it's platform, ready to be integrated.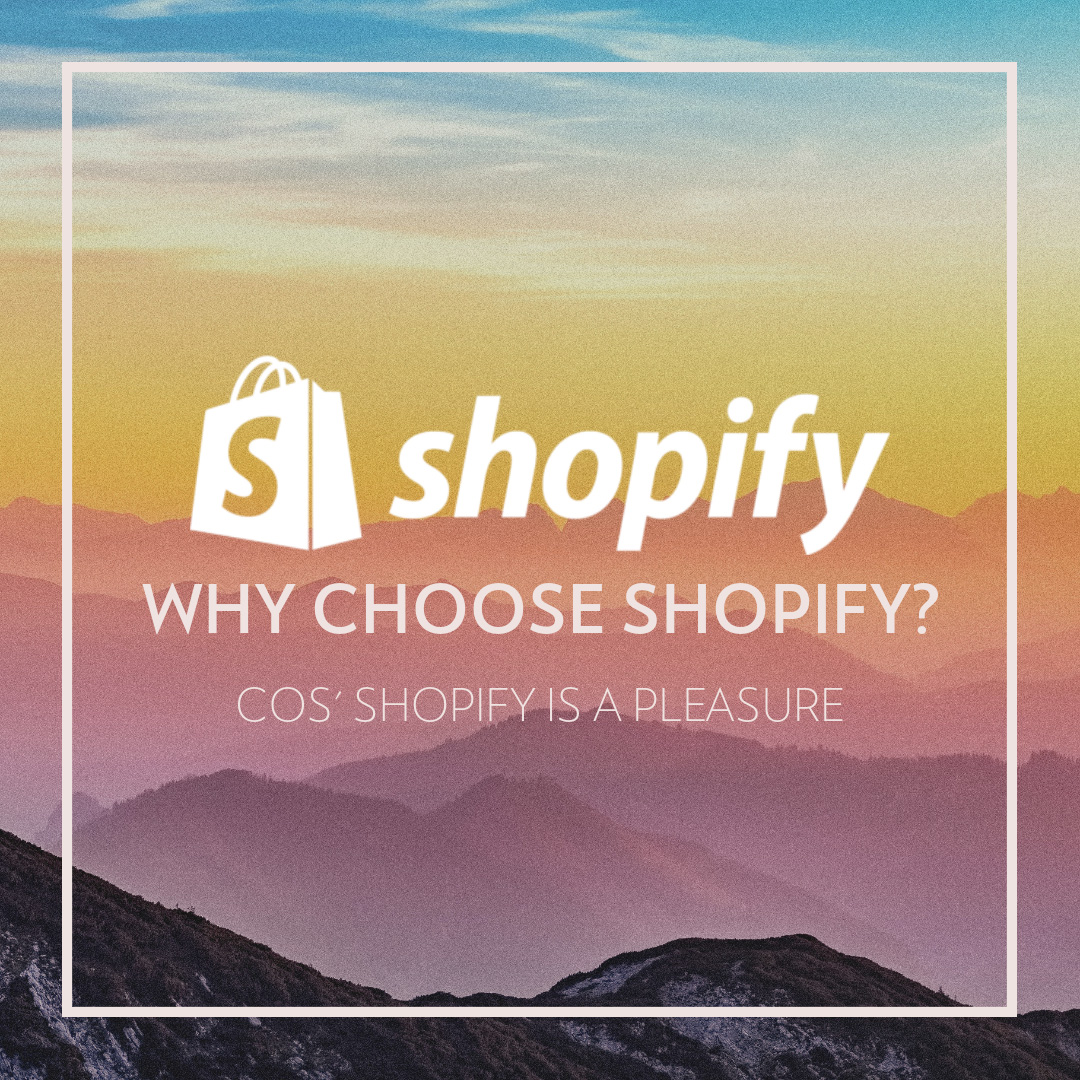 Affordable
As of writing, Shopify has 5 pricing plans, namely Shopify Lite, Basic Shopify, Shopify, Advanced Shopify and Shopify Plus. I will just briefly talk about Basic Shopify. The monthly price of this package is at USD 29 per month, which is very affordable, considering the generous features you are going to enjoy.
Reliability
Security is very important, especially when you are dealing with transaction of money online. It is paramount to have full trust in your hosting provider and developers' codes to ensure there are no data leaks or security breach, which will very often lead to financial loss and damage to your brand. Shopify takes care of your hosting server and the codes are secure and thoroughly tested. The fact that there are thouands of websites using the platform surely gives you enough reason to choose Shopify. Your website's security is in safe hands.
Marketing
The Basic Shopify plan has good enough marketing tools. It has SEO features such as eCommerce analytics. There are also several other marketing tools, including discount coupons, targetted email marketing and store statistics. As part of their response to COVID-19, they are offering the gift cards feature currently, at no additional cost.
Speed
Speed is of the essence when it comes to loading of websites. But it has always been a challenge for developers to deal with this issue, especially for ecommerce websites, as we are talking about loading hundreds or even thousands of product images. If you cannot get your website loaded in 5 seconds, there is a high chance that you may lose your potential visitor or customer. Every second counts. Shopify is a globally hosted solution, with optimised servers. The code base is also optimised for speed loading. However, it is also important for a Shopify developer to optimise codes and media needed for the website to compliment the speed that Shopify offers.
Easy Learning Curve
The content management system for Shopify is well documented. It is also simple and foolproof to learn. At Stitch Interactive, we go the extra mile of creating video training that you can repeat and watch as many times as you want. Even if you are non IT-savvy, you will be able to pick up in no time!
Scalability
Shopify is another example of a headless Content Management System (CMS). The word headless is probably scary to most of you but I'm merely using a technical term here. It basically means that the CMS is built on it's own without caring about it's head (website, app, social media integration, etc). This means that you can reuse the CMS for several other needs. For example, you may be building a website now using Shopify, your developer could help you create an app using the same CMS, without having to create a new one. This equates to scalability and cost savings in future, when your business grows. Shopify also allows for customisations. If you need to add features or change to a custom design in future, Stitch Interactive can take care of it.
24/7 Customer Support
Shopify has 24 hours customer support. In case of any issues or server problems, the online team will be ready to help, anytime. The support team is available through phone, live chat and email.
Summary
With amazing features and support from Shopify, Stitch Interactive has therefore chosen this platform to help customers start selling online.
Thanks for reading!
Share this article